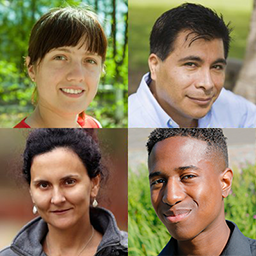 The GenderMag Project
GenderMag Publications
To appear: Gender-Inclusiveness Personas vs. Stereotyping: Can we have it both ways? Charles Hill, Maren Haag, Alannah Oleson, Chris Mendez, Nicola Marsden, Anita Sarma, and Margaret Burnett, ACM Conference in Human Factors in Computing Systems (CHI), May 2017.
GenderMag Experiences in the Field: The Whole, the Parts, and the Workload, Charles Hill, Shannon Ernst, Alannah Oleson, Amber Horvath, and Margaret Burnett, IEEE Symposium on Visual Languages and Human-Centric Computing (VL/HCC), September 2016, 199-207.
Finding Gender-Inclusiveness Software Issues with GenderMag: A Field Investigation, Margaret Burnett, Anicia Peters, Charles Hill, and Noha Elarief, ACM Conference on Human Factors in Computing Systems (CHI), May 2016. Best Paper Honorable Mention
GenderMag: A Method for Evaluating Software's Gender Inclusiveness, Margaret Burnett, Simone Stumpf, Jamie Macbeth, Stephann Makri, Laura Beckwith, Irwin Kwan, Anicia Peters, William Jernigan, Interacting with Computers, 2016.
Related Publications (formative and/or related works)